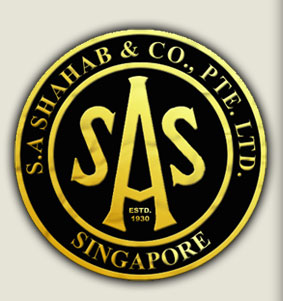 150 Orchard Road, Orchard Plaza
#07-01 / 19 / 20
Singapore 238841
Tel: (65) 6732-1032
Fax: (65) 6732-2930
Email: sashahab@singnet.com.sg

OUR PHILOSOPHY

RELATIONSHIP MANAGEMENT
SAS upholds the fact that building long-term relations with her clients is of utmost importance, regardless of the magnitude or duration of any project. Efforts will be made to understand the business the client is in so as to constantly improve herself and innovate ways to work closely together for mutual benefits.

QUALITY AND ON-TIME PRODUCTS
At SAS, we strongly believe in letting our deliverables do the talking. Riding on our close-knit network of related entities, we take pains in ensuring that our products meet the expected standards of our clients, not only in terms of quality, but in terms of delivery and after-sales services as well.




YOUR TRUSTED GATEWAY TO ASIA'S RESOURCES

© Copyright 2011 S.A Shahab & Co. All rights reserved.